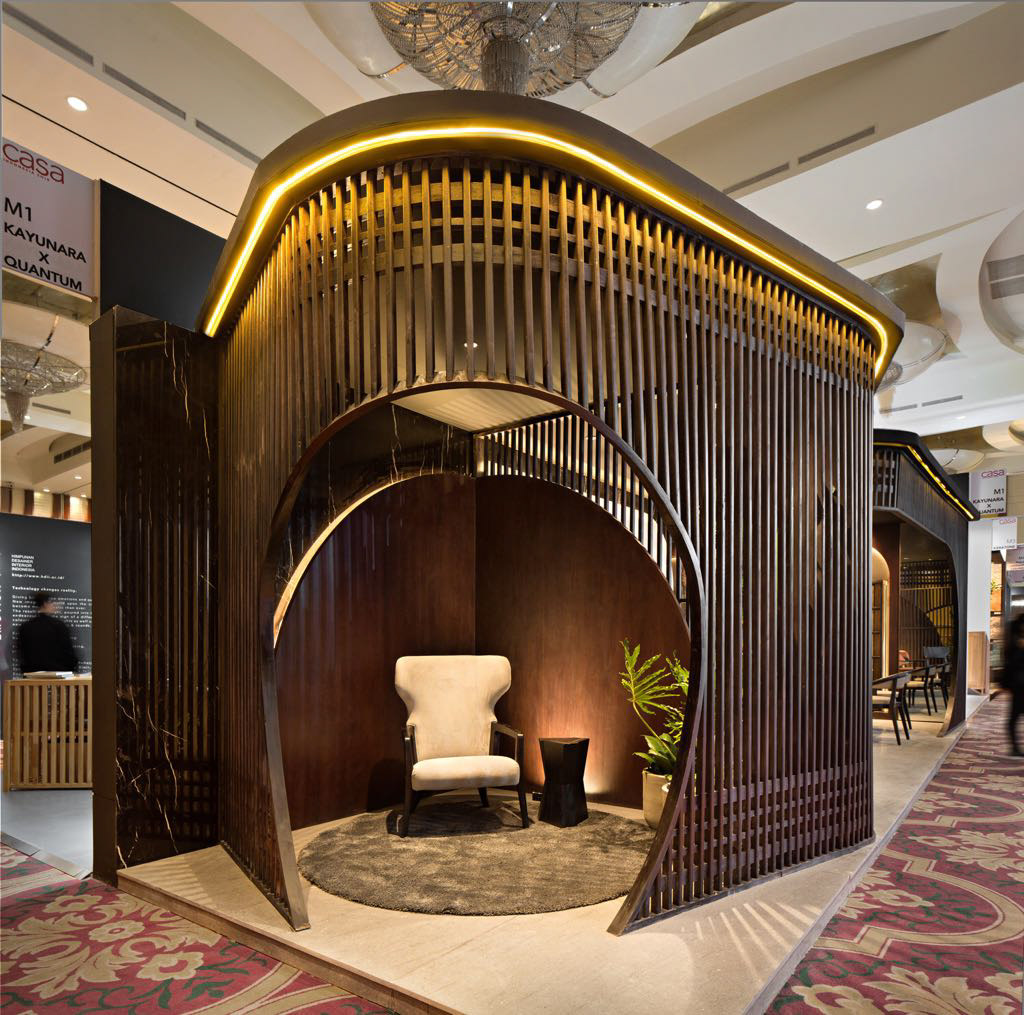 a team project (Tony Sofian, Sofie, Sopian Rabiullah, Cynthia Margareth)
The idea behind the design of this booth is to incorporate movement into design. This idea was applied by making an isolated area with an oval opening that could aligned with what's inside. This create an 'oh!' moment, a sense of discovery felt by visitors. The idea worked, judging by the number of visitors that stops, turn to take a look and eventually take pictures. 
​​​​​​​
This design was nominated for most attractive booth design at the event.